"When we feel awe we suddenly feel like we are part of an integrated community...it is a compass...to bring back meaning"
- Dacher Keltner, Awe Scientist
Start your awe-inspiring journey
Take yourself and your loved ones on an awe-inspiring journey to a corner of the Northern Hemisphere's night sky with this easy-to-use, accessible printable pack - perfect for families and beginners alike!
During winter the Northern Hemisphere of our Earth is tilted away from the centre of the Milky Way, making the night sky the darkest it will be all year – perfect for seeing the stars burn bright. 
In this self-led adventure experience you will:
Deepen your understanding

 

of the twinkling lights in the night sky
Wonder at what our ancestors thought

 

of these celestial bodies
Remember how we are all part of everything

 

through our atoms forged in long-dead stars.
Your stargazing experience will be
awe-inspiring
- an emotion shown to improve our
creativity
,
boost our immune systems

 
and help us feel a
greater sense of connection

 
to people and planet.
So wrap up warm, prepare a flask of hot tea and some snacks, light a firepit in your garden or snuggle up on your doorstep or by your window with a duvet and hot water bottle, it's
time to gift yourself an evening of winter stargazing...
Included for 2024 | LIVE Winter Night Sky Night Sky Nature Journaling Project!
When you purchase the pack you will also get access to the LIVE Winter Night Sky Nature Journaling Project running from 5-16 February (New Moon is on 9 February and this is when the skies are darkest). You'll get 4 days of prompts and videos as well as a supportive community of folk that get you out and looking at the night sky (b
ecause it's easy to buy the thing and then never get round to actually doing it)!
Join The Stardust Collective and get access to the 'Wonders Of The Night Sky' 2024 Chart Workshop
The Stardust Collective is a membership for busy folk seeking playful and immersive with nature. When you buy the pack you can add on The Stardust Collective for £29 per month with your first month free and join a beautiful community of like-minded folk who love the earth and sky.

AND you'll get access to the 'Wonders Of The Night Sky' 2024 Chart Workshop on 10 January 2024 where we'll create a beautiful wheel chart filled with all the astronomical events of 2024 so you can keep your stargazing journey going all year long. 

Our charts will show monthly and seasonal changes in the night sky including solstices, equinoxes, moon phases, super moons, meteor showers, partial lunar eclipses and when planets appear at their brightest in the night sky.
Does this sound like you too?
I am exhausted - There's never enough time to do something beautiful like this

You've always wanted to get to know the night sky - an incredible display that has enchanted our ancestors since the beginning of time - yet there never seems to be enough time to get yourself out and looking up at the stars.

It's all too overwhelming and I feel stupid

Whenever you try the stargazing apps or want to understand a constellation and look it up it all feels a bit "well, that's nice but..." somehow the magic is lost or everything is written in technical astrophysics-speak. So in the end you just don't bother.

I can't find the right gift - they already have everything!

You're looking for the perfect gift for loved ones who already have all the things. You could get some more socks, or perhaps nice coffee...but it just feels a bit flat.
Get ready for a simple, magical wonder-filled evening of stargazing...
Download and go stargazing

I've done all the hard work for you. The Winter Stargazing Adventure Pack contains all the information you need to take you and your loved ones on a magical stargazing adventure from the comfort of your garden, local park or South-facing window, even in the middle of the city! Complete with a kit list and a night sky chart to help you identify and learn the stories of stars in the winter night sky

Just magic and wonder, no alienating astro-speak

Pulling together science stories as well as ancestral tales of the stars this Pack isn't your usual technical-speak blog or app. Instead it is filled with magic and awe as well as accessible science, written by science communicator Agnes Becker, that brings the stories of the stars to life.

Gift a lifetime of wonder

es, socks and coffee are nice but gifting an awe-inspiring stargazing experience is something that will stay with you and your loved ones for a lifetime.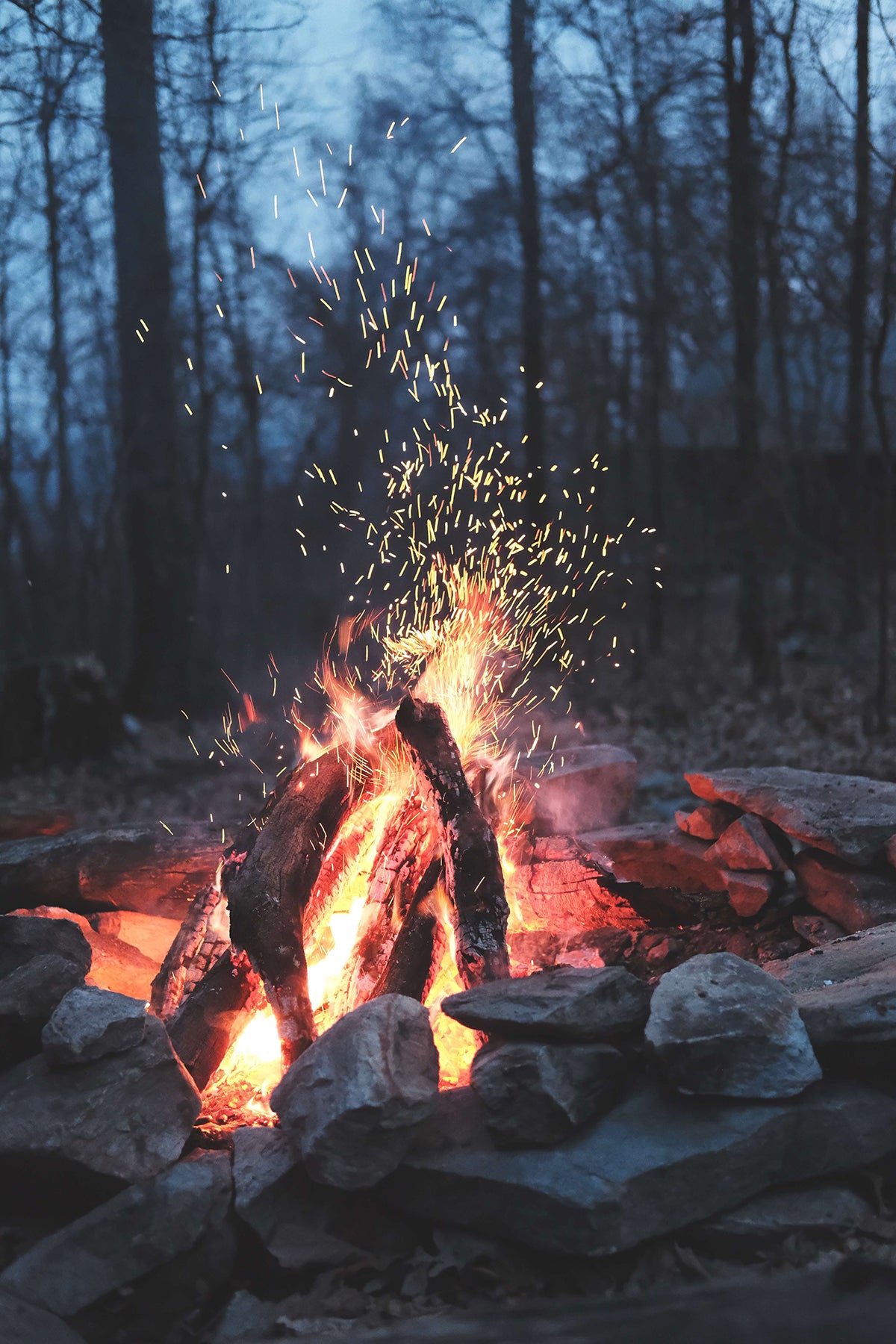 "The best thing I have done in years"
"The best thing I have done in years; sitting in the dark, in a deck chair, wrapped in a blanket with a thermos of hot chocolate gazing at our amazing universe. It felt very humble and I realised how often we go about with our eyes and hearts shut to our surroundings. Thank you."
- SUSAN
"Experiencing the night sky...triggers a host of physical and psychological benefits, from boosting creativity and lowering stress to making us care more about the wellbeing of our planet."
- Jo Marchant, Author of The Human Cosmos
Step back from exhaustion and sink into the wonder of our night sky
Fill your winter with awe, wonder and connection
Awaken your creativity and curiosity

Research has shown that experiencing something beyond our comprehension gifts us the ability to break out of our everyday thinking and assumptions, see the world afresh and come up with new ideas. Which worlds will open up for you when you go stargazing?

Boost your wellbeing

Studies have shown that people who have experienced awe are happier and less stressed, even weeks later. Although the research is in its early stages, when scientists looked at the relationship between the cytokine system (triggered when stressed, leading to inflamation) and various positive emotions, they found that of all the positive emotions, only awe seemed to show reduced levels of cytokines.

Feel part of something greater

Viewing the night sky is a way to connect with something greater than ourselves. To realise we are part of something much bigger – so vast we can barely comprehend it. This realisation helps to take us out of ourselves and focus on a bigger picture, feeling more connected to each other and to the messy, beautiful universe in which we find ourselves.

Create a more loving world

The feeling of connectedness awe triggers in us has been shown to have a knock on effect on our actions, making us more altruistic and ready to help others. Other studies have found that awe—more so than emotions like pride or amusement—leads people to cooperate, share resources, and sacrifice for others, all of which are requirements for our collective life.
What's included?
A beautiful stargazing guidebook

Get to know the winter night sky with this stunningly illustrated guidebook full of information on the science behind awe, inspiring quotes from scientists and authors, a story about the life and death of two star sisters, a star chart and scientific and mythical stories about three winter star formations: Orion, Seven Sisters and Sirius.

A magical, meditative 20 minute audioguide

Listen as you gaze at the stars or as an imaginary experience if stars are hard to see where you live (there is an image of the night sky if you watch it on YouTube too).

A starry night sky painting class to awaken your creativity

In this 30 minute encouraging and playful class you will learn three techniques to paint the night sky (this is a recording of a live class).

Nature journaling prompts to awaken your curiosity

Record and reflect on your experience with simple prompts to do before, during and after your stargazing experience.

LIVE Night Sky Nature Journaling Project

When you purchase the pack you will also get access to the LIVE Winter Night Sky Nature Journaling Project running from 5-16 February. The project will see us get to know the night sky with simple prompts and videos from me and a nourishing, supportive community in Circle.

LIVE Wonders Of The Night Sky Chart Workshop | ONLY if you also join The Stardust Collective

If you opt to also join The Stardust Collective you'll get access to a Live creative online workshop on 10 January 2024, 1-2.30pm GMT, and make an astronomy events chart to put on your wall and remind you to go and look up at the night sky throughout 2024.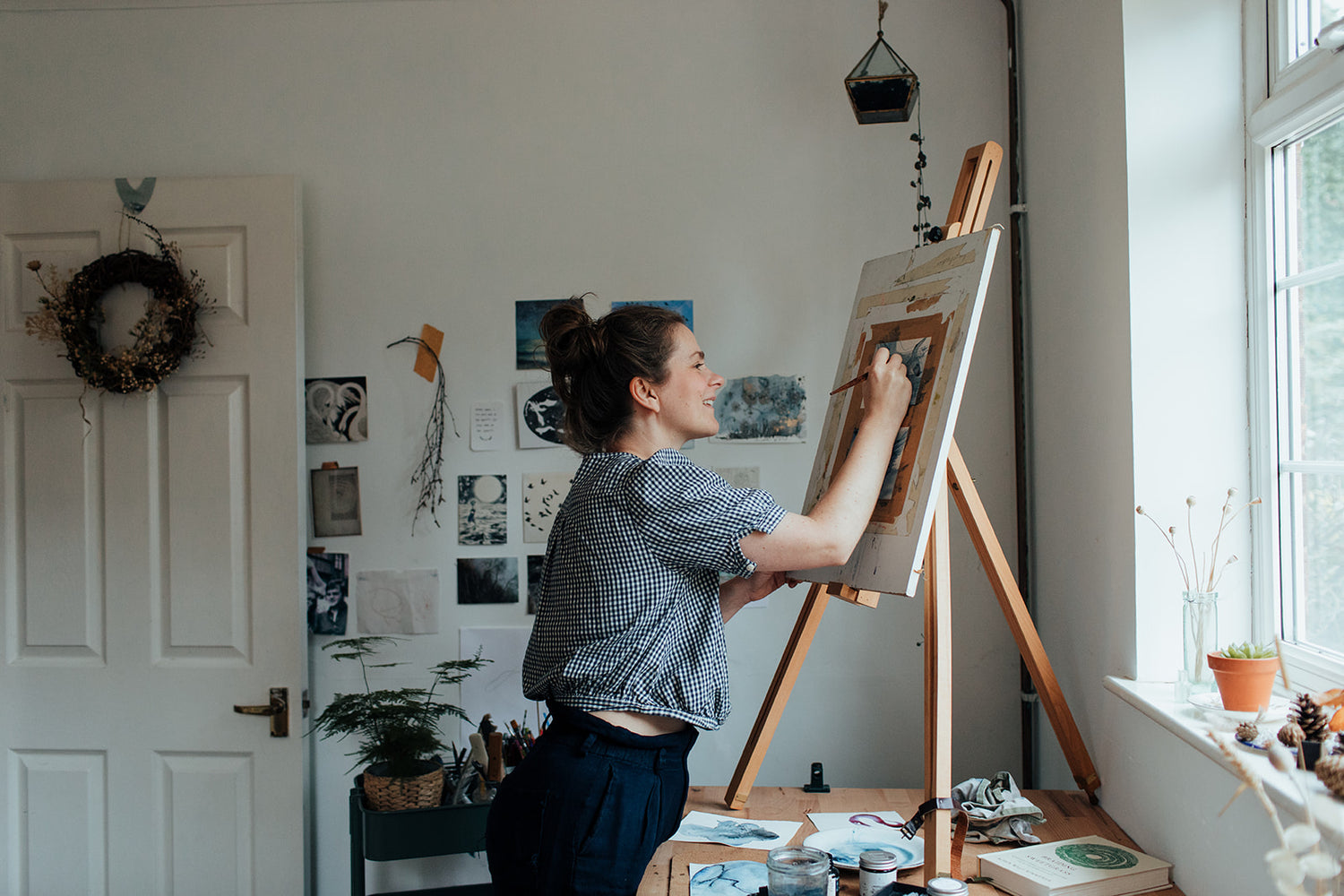 About Agnes
Agnes Becker is an an artist, science communicator and creator of We Are Stardust - a place where art and science collide to enrich your experience of and relationship with our messy, beautiful universe.
Are you ready to gift yourself and your loved ones an evening of awe and wonder?
Buy before 5 February to take part in the LIVE Winter Night Sky Nature Journaling Project running from 5-18 February 2024.
INVESTMENT: £97 one time payment or £33 x 3 monthly payments
INCLUDE THE STARDUST COLLECTIVE: £97 one time payment followed by £29 monthly payments (get the first month FREE)
Questions
What do I need to go stargazing?

All you need is:

unobstructed view of most of the night sky via a garden, park or your (preferably south facing) window that opens
warm clothes
the stargazing pack!

Optional:

Deckchair or thick blanket if outside so you can look up
Binoculars
Hot chocolate!
Can I get a refund?

Unfortunately, as this is a digital printable download I am unable to give a refund so please buy with intention.
I don't know anything about stargazing - is that OK?

This pack is perfect for anyone - seasoned nature lover or beginner - who is curious to know more about the winter night sky and our human relationship with it through story.
There is lots of light pollution where I live, can I still go stargazing?

Yes! Two of the three stars/constellations highlighted in the Winter Stargazing Adventure Pack (Sirius and Orion) can be seen in central London!

Obviously, the darker the sky the better you can see the stars but it is possible to see Sirius and Orion in areas with high light pollutions.
How do I get access to the Pack when I buy it?

You'll be sent a link to join the We Are Stardust Community space in an online software called Circle. Once you are inside, you'll have access to all elements of the pack.

If you also choose to join The Stardust Collective, you will automatically get access to the Collective spaces on Circle too.
I have another question

Please email me at agnes@wearestardust.uk and I will answer as soon as possible.