You are here because you have heard the call of the wild – you know there is more for you out there than being tied to your desk in front of a screen, feeling frustrated and like there's never enough time to get outside.
You long for a life filled with roots and mud, birdsong and water, rocks and fungi, prickly grass and buzzing insects, drifting clouds and wildflower seeds.
Let us join hands and root into feeling deeply connected to place.
Let us step into living life immersed in nature where you feel calm, whole and complete.
Welcome to The Stardust Collective (beta)
The Stardust Collective is magical place where you will receive inspiration, encouragement and support to prioritise time outside. It is an organic, ever-evolving place co-created by all members where we normalise a rich, full life in relationship with the more-than-human world.
Monthly investment (beta): 3 months x £27
Three month investment (beta): £75
ENROLMENT CLOSED - CHECK BACK IN SEPTEMBER!
"I feel wonderful, at peace and inspired. I love having my curiosity peaked and finding like-minded souls. I feel replenished."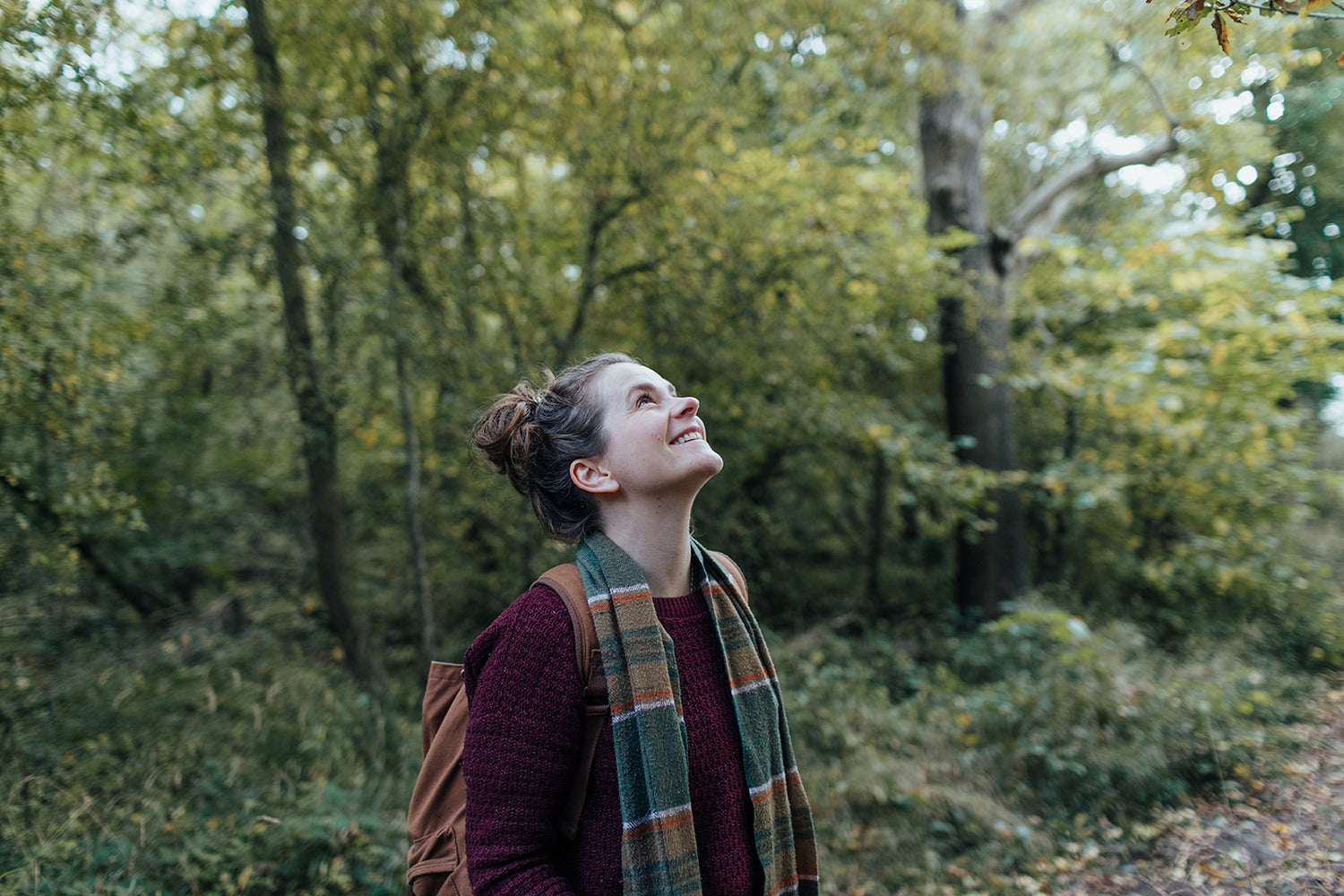 Hi, I'm Agnes Becker
I am an artist and science communicator who feels most at home with family and friends, immersed in nature. After a degree in Natural Sciences and a Masters in Science Media Production, I spent 10 years working in universities with scientists - mostly sitting at a desk in front of a computer desperate to be outside. I created we are stardust in 2016 as a way to deepen my - and your - experience of our messy, beautiful universe.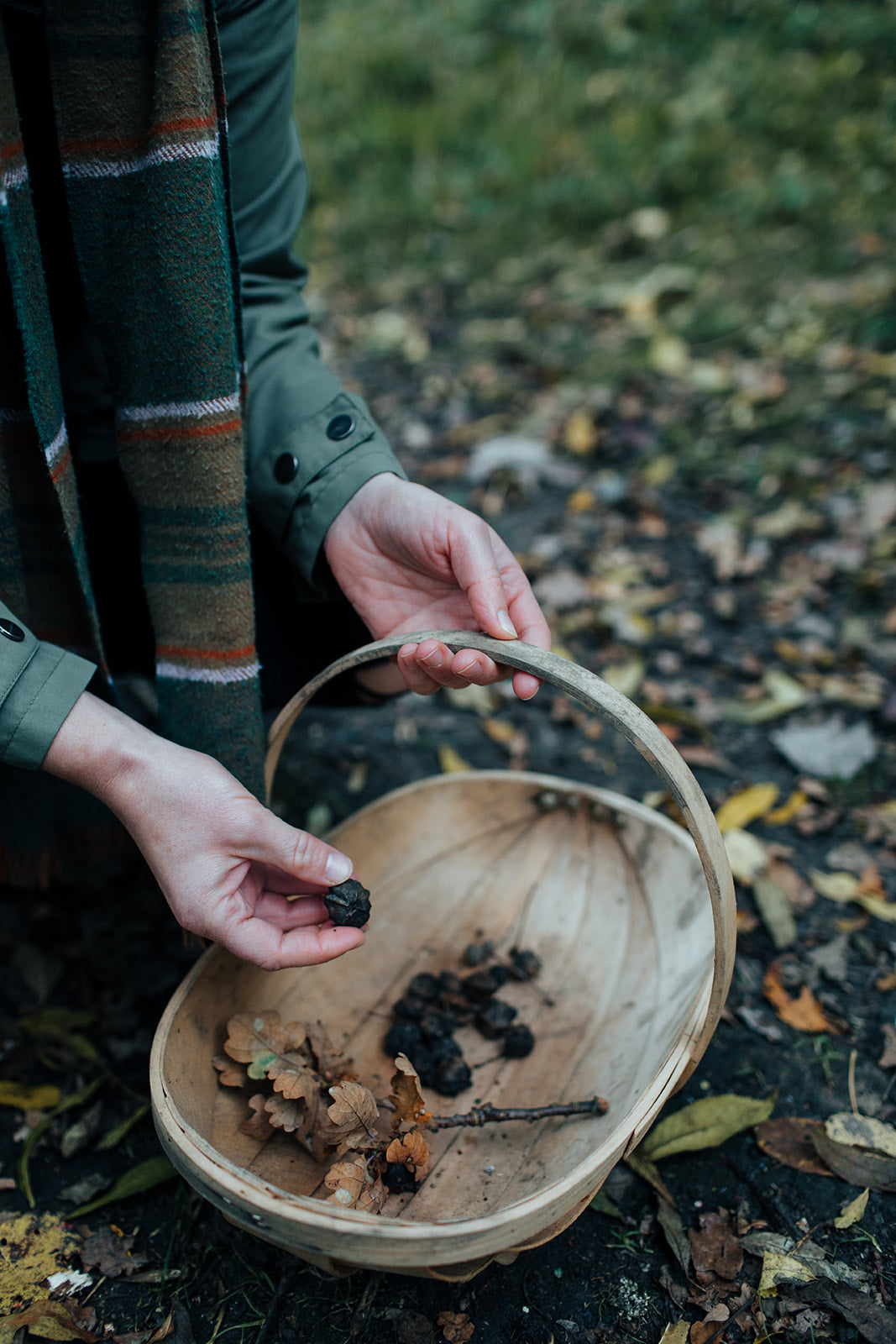 Do you feel busy, overwhelmed and tired too?
"Between tackling the overflowing inbox, sorting out dinner, making sure the latest gas bill is paid, there's never any time to be outside by myself."
"Going on a 10 day silent retreat in the forest or hiking the three peaks just isn't possible for me right now."
"The noise and distraction of daily life and social media make it so hard to hear my wild inner voice."
"I've tried [insert nature practice here] but nothing sticks."
"Everything I try feels surface-level, seemingly frivolous and a waste of time."
THIS IS NOT YOUR FAULT!
Our society is constantly telling us our relationship with nature is a 'nice add-on luxury' rather than a fundamental human need.
YOUR LIFE IS PRECIOUS.
Your longing to fill your life with insects, mud, the cry of the fox, the wind in the trees is NORMAL.
Yet the hard truth is that the more we ignore the call for the wild, the more we are collaborating with the damaging systems that are currently governing our society.
How can you prioritise time outside where you feel whole and complete?
INSPIRATION | FOCUS | ENCOURAGEMENT | SUPPORT
The Stardust Collective will give you the inspiration, focus, encouragement to gift yourself time and space with the more-than-human world.
Not only this, you will also have the magical support of fellow courageous folk sharing their nature stories helping you feel less alone and NORMALISING our interrelationship with the more-than-human.
"I take more notice of the little things, slow down, and it has just made me want to keep connecting on a regular basis as it's the best feeling."
In The Stardust Collective you will find:
COURAGEOUS COMMUNITY

Fellow courageous ones who also want to know about their local land and feel that sense of aliveness.

CREATIVE, EXPERIMENTAL ETHOS

An enriching, creative exploratory experimental ethos where there is no right way to do nature journaling

SIMPLE, ACHIEVEABLE PROMPTS

Simple, achievable monthly prompts to spark curiosity and wonder for your local area

CREATIVE MESS IN COLLABORATION WITH NATURE

Inspiring creative ideas and co-creative sessions to get you messily making marks in collaboration with nature – we are NOT going for beautiful scientific illustrations. Instead, think mud, mess and ink stains.

FOCUS THROUGH A BROAD ROUTE

A guided structure of monthly themes to help you spend those precious little pockets of time you find to be outside in a way that nourishes you – quality over quantity!

SENSUOUS, COLLABORATIVE LEARNING

Sensuous, collaborative learning where we ALL contribute to the Collective experience

CO-CREATIVE GATHERINGS

Monthly semi-guided, online co-creative gatherings to make marks together

DEEPENING OF KNOWLEDGE AND CREATIVE PRACTICE

A deepening of our knowledge and creative practices with invited guests and workshops
Monthly Themes
July | Drift

Pollen and seeds in the wind, clouds, water, insects, birds

August | Gather

Nuts, berries, seeds, grasses, fungi, pinecones, leaves

September | Light

Shadows, sunset, sunrise, dappled shade, gold
"I learned not to let perfect keep from trying something new. Nature journaling is an intimate experience...really, intentionally looking, sketching a branch, a bird, a tree makes me feel so connected."
What's included?
Welcome Campfire Gathering

At 1pm Thursday 13 July we start our time together in a welcome gathering, getting to know each other and writing a contract to ourselves to help us keep coming back to nurturing our time with nature.
Monthly themes

Monthly themes guide our focus during the month providing a broad river path for you to swim around in. Maybe you'll explore a tributary for a while before joining us again, maybe you'll float down and see what comes your way...
Monthly prompts

On the first Monday of each month (second Monday for July due to launch timings) you will be sent prompts based on the monthly theme to reawaken your creativity and curiosity. Prompts are simple and achievable.
Monthly Co-creative Gatherings

On the last Thursday of every month we will gather at 1pm UK time for a semi-guided co-creative session where Agnes Becker will lead you through some playful exercises followed by dedicated time to play in your nature journal.
Online community space on Circle

Circle is a platform dedicated to creating nourishing memberships away from the distractions of social media.
Seasonal talks and workshops

Each season you will receive either a live or pre-recorded talk or workshop from guest speakers or by Agnes Becker to spark your curiosity and creativity and help sink you deeper into the season.
Forest of gifts

Inside The Stardust Collective community space you'll find a forest of gifts, including seasonal nature guides, nature journaling workshops and painting classes.
BONUS: Creating nature-based affirmations mini tutorial

This mini tutorial will help you to create affirmations tailored to you that will support you in spending more immersive time with nature.
Optional: Congratulations welcome pack - additional £15, FREE UK shipping

Gift yourself a welcome pack filled with greetings cards by Agnes Becker, a concertina nature journal and other little goodie for an extra £15 when you join - a celebration to mark your commitment to a new way of living.
Questions
What do you mean by 'beta'?

The Collective is a new idea for We Are Stardust that I am trialling over July-September 2023. I will review it in September and be inviting feedback as we go along meaning you will be co-creating the Collective with me - I can't wait to get started!
When does the beta version start and end?

The first set of prompts will be sent on Monday 10 July.

This beta phase of The Collective will run until end September 2023.
Is The Stardust Collective for me?

You are welcome with open arms if:

You want to enrich your experience of being in nature with learning and creativity but don't know where to start

You want to connect with the Earth and all her living beings more deeply but never find the time or headspace to do this

You love learning about nature from all disciplines and people but have never found a community where learning is free of judgement about how much you do/don't know

You want to deepen your understanding and knowledge of your local environment

You want to get messily creative in collaboration with nature

You love being part of a diverse community of people from all walks of life who love the connecting with the more-than-human world

The adventure not be the best experience for you if:

You want to learn technical terminology and get very specific about scientific methodology

You want a perfect, slick experience. I am a mother working on we are stardust part-time. I am messy and human. I do my best to create a smooth, beautiful experience for you but I will make mistakes. If this is something that would bother you, The Stardust Collective may not be for you.

You want to tick off identifying as many plants, trees, birds, mushrooms, stars etc. as possible

You want a detailed, step-by-step 'how to' guide to exploring the world through science and art

You hope to heal trauma through this experience. While it may help, I am not a therapist and recommend working with a trained professional to address trauma

You are looking for a very directed course with a leader to take you through learning about an area of nature (I will act as more of a guide, encouraging others to share their findings and creations)

You feel some areas of learning about the world are superior to others
How is The Stardust Collective delivered?

Emails for prompts
When you join The Stardust Collective you'll be sent monthly email prompts via my email software, Flodesk.

Online community space on Circle
Our online community space is where we share inspiration and encouragement on our journey towards a more wild life. All prompts and recordings of gatherings, workshops and talks will be saved here too.

Gatherings, talks and workshops on Zoom
The online meeting software Zoom will be how we gather online.
What is the time commitment?

A minimum of 3 hours per month to act on the prompts, join the co-creative sessions and the seasonal talk or workshop.

Everything in the Collective has been created to make it as achievable and inspiring as possible - it will be a joy rather than another thing to add to the 'to do' list and I'll be there to guide along the way.
When are the campfires, talks and workshops? What if I can't make the calls?

The welcome campfire gathering will be held on Thursday 13 July, 1-2pm UK time.

All co-creative gatherings will be held on Thursdays, 1-2pm UK time.

All talks and workshops will be held on either Tuesdays, 1-2pm or 7.30-8.30pm UK time.

All gatherings, workshops and talks will be recorded and posted in the community space.
What if I can't get outside or live in a city?

Nature is everywhere - including you!

Prompts have been designed to be adapted to urban and rural living and can be done looking out of your window as well as being outside, making them easy to adapt to your situation.
I don't live in the UK, can I still take part?

Yes! Adventurers have joined from from the USA, France and Mallorca as well as the UK. The prompts will apply to all countries. You may to check you can make the times of the live calls first and might find it useful to get a local field guide or find local identification websites or apps to help you to get to know your local birdlife.