In December I wrote a blog about how I was going to shop small for my Christmas presents. I have finally given all my loved ones their gifts so I can now reveal the beautiful things I got for them - all from small, independent, UK-based shops, artists, designers and craftspeople.
Mum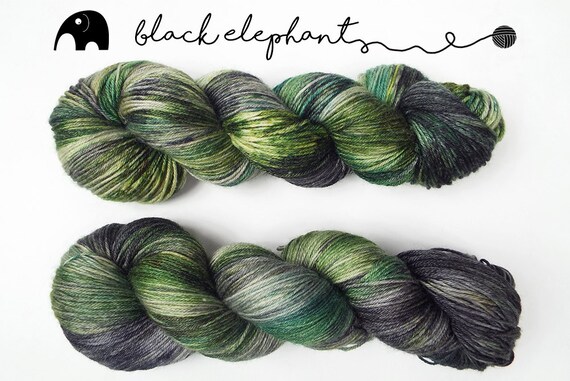 Hand-dyed ethically sourced merino wool from Made By Black Elephant on Etsy. Based in Sheffield, I first discovered Petra Black from Made By Black Elephant on the weekly #HandmadeHour sessions on Twitter. I fell in love with the colour of this yarn and thought it would be perfect for my Mum who has started to get into small loom weaving.
Dad
My Dad loves Lapsang Souchong tea so I bought him a pack from a new, small independent fine tea shop called Kanuka in St Albans. They source their tea as ethically as possible.
Sister
My sister recently did up her flat with a gorgeous grey, blue and yellow colour scheme. I found her a fun, washable, grey paper bag by Uashmama from The Future Kept.
Sister-in-law
Mother of two little ones, my sister-in-law has her work cut out! I bought her some gorgeous, Winter Bergamot scented candles from Essence + Alchemy. Essence + Alchemy is a beautiful collection of small-batch natural and eco-friendly botanical candles and home fragrances, handmade in the laboratory by the wonderful Lesley A Bramwell.
Brother's girlfriend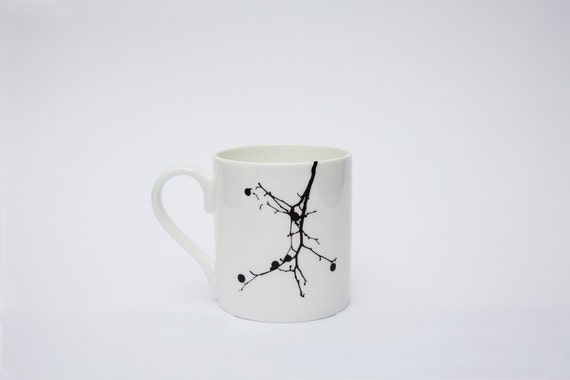 I have had my eye on Jinny Ngui's London plane tree mugs for a while. My brother's girlfriend is a born and bred Londoner and enjoys a hot chocolate every now and again so this mug was perfect!
 Aunty-in-law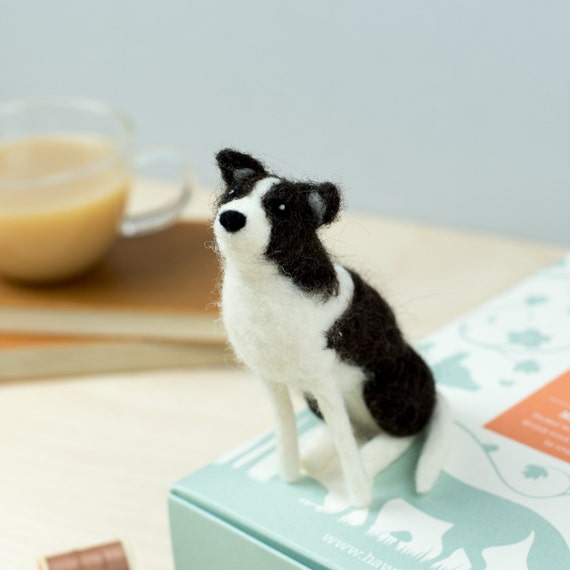 My aunty-in-law loves collie dogs and has is pretty good at needlework. My mother-in-law has also started to get into needle felting and, as they live quite close to each other, I thought this collie dog needle felting kit - designed and made in Britain by Hawthorn Handmade and bought from the Crab Tree Lane Shop on Etsy - may just work. The wool in the kit is all from the UK - British Shetland Wool (white & natural black) and British Blue Faced Leicester Wool (black).
All the family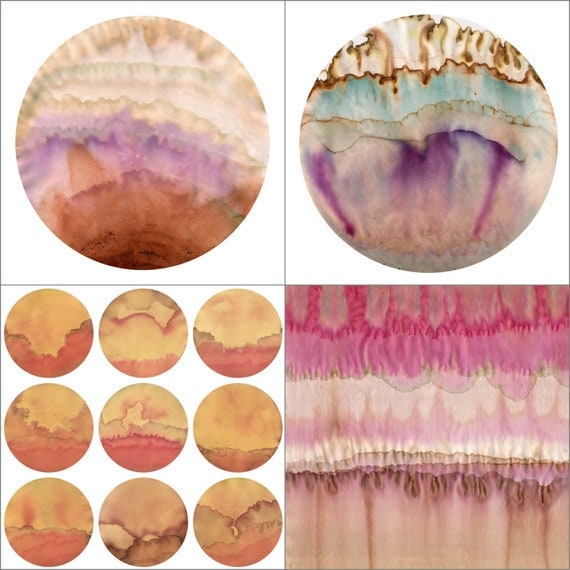 I have long admired Dr Immy Smith's science art work but when I saw her chromoscapes I fell in love! I bought a set of four miniprints - one for me, one for my sister and partner, one for my brother and his partner and one for my mum and dad. The miniprints show printed images selected from ongoing Dr Immy Smith's 'Chromascapes' project, which involves making dyes from plant materials using dye chemistry, to create a visual chemical memory of the places plants were collected.
There were a few other gifts I got from places like museum shops and market stalls too.
I had such a good time sourcing unique gifts my family would love that I knew would also contribute to an independent maker or designer's income.
Did you buy from any independent shops? If so, share your secrets and tell us what you bought...